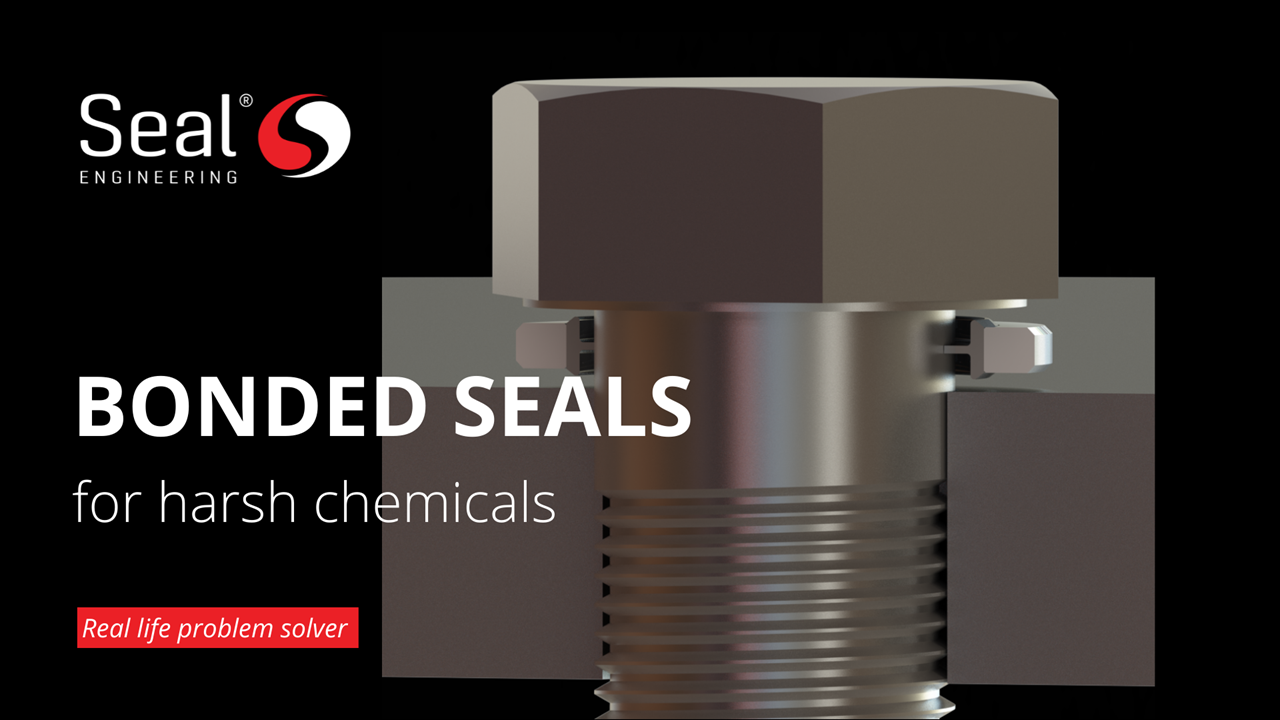 Bonded seals for harsh chemicals
Did you know that we can produce high end - small or high volumes - self centring bonded seals resistant to virtually any chemical/fluid in temperatures ranging from -40° to +320°C?
Choice of materials includes, but is not limited to, Super Duplex and various Inconel alloys for the metal part and FEPM and FFKM  (i.e. Viton® Extreme/ETP 600S, Kalrez®, Simriz®, Chemraz®, Tecnoflon® PFR FFKM) for the elastomer part.