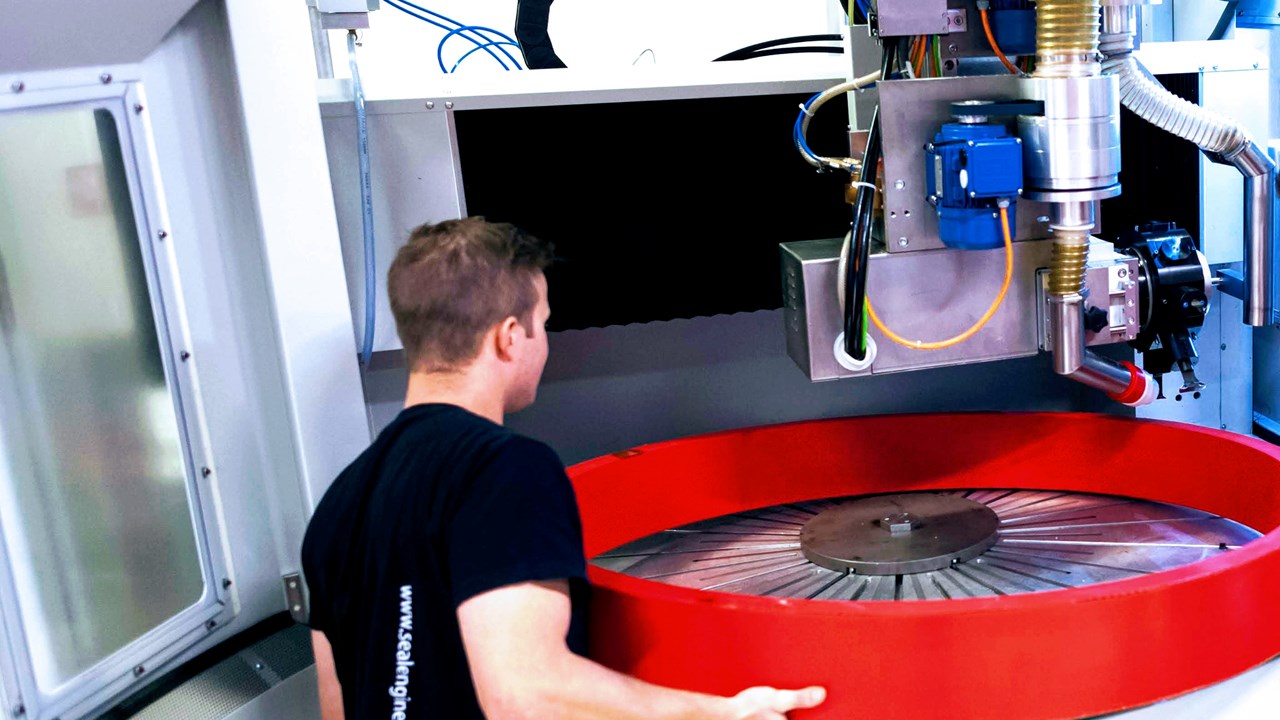 Very large diameter seals and backup rings
Seal Engineering AS has been in the fore front delivering very large diameter profile seals in polyurethane and rubber to the hydropower segment, test chambers, autoclaves, etc. These seals are machined or extruded profiles welded or vulcanised together to the required size.
Fast and flexible production
Continuing with our experience and the demand for large diameter seals in thermoplastics we have been able to successfully develop and demonstrate a welding technique of manufacturing very large diameter backup rings in PEEK for the same seals for use in high pressure and/ or large extrusion gaps.
Low lifetime cost
Manufacturing backup rings > 500 mm in diameter in any material - let alone PEEK, is an expensive proposition. The new technique has helped us to conquer the size, time and cost to deliver large size rings (theoretically, without limitations) quickly. The rings manufactured thus have undergone critical laboratory tests in-house and we found that the strength of the material is consistent throughout the circumference. Customers can now safely order seals and backup rings for quick delivery.
Large diameter rotary swivel seals
In our continuous endure to support the oil and gas industrial segment we have been able to successfully design, develop and deliver polymer sealing solutions for various large diameter rotary swivel stacks, marine industry applications, single and multi-flow CALM Buoys, SALM Buoys, turret mooring buoy swivel systems, fluid transfer couplings, etc., handling various types of chemicals, condensates, fuels, water, emulsions, hydraulic fluids and gases that are commonly used in the oil and gas industry.